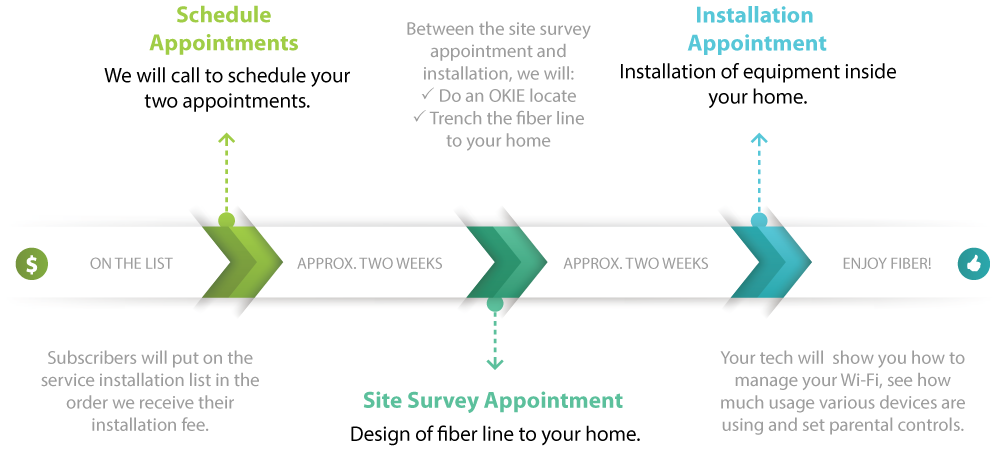 Subscribers will be put on the service installation list in the order we receive their installation fee. Within three days of receiving your $100 installation fee, we will call to schedule your drop and install appointments.
At the drop appointment we will determine a site plan for the fiber line and where it will cross your property and enter your home. Between the drop appointment and installation, we will have an OKIE locate ran for your property and trench the fiber line to your home. You don't have to be present for the locate or trenching.
At the installation appointment, you will meet with an installation tech who will install the equipment inside your home. Your tech will show you how to manage your wi-fi, see how much usage various devices are using and help you set up parental controls.