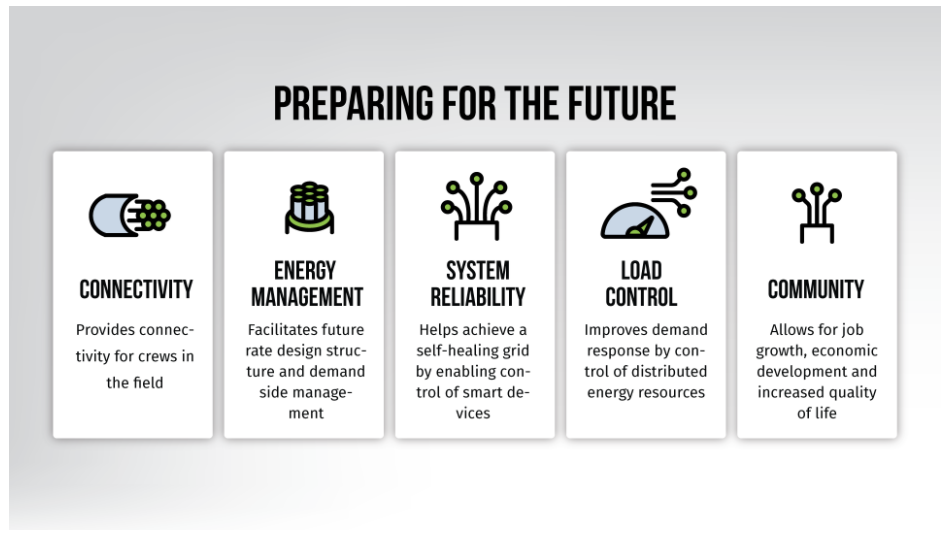 The graphic above shows the five main reasons Central is expanding its fiber network throughout its entire service area.
Central began steps to increase our smart grid capabilities 10 years ago when we worked with our power provider, KAMO, to install fiber at all of our substations. This led to numerous advances in our distribution system operations, which means that we are better equipped to performed predictive analysis. This means we are able to increase system uptime, while also decreasing outage duration.
The Central board of trustees has decided to move forward with expanding fiber communications throughout our entire service area in an effort to increase connectivity in the field. Members will benefit from a smarter electric gird and the potential of modern rate designs, but also the capability of fiber internet services being offered to the home from the full system buildout.